FOUNDER OF NIAGARA RISES - FRANK CROISDALE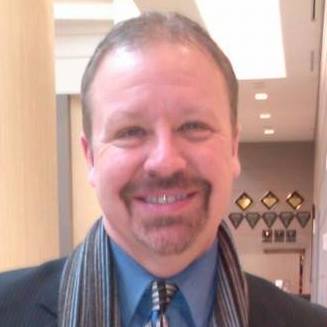 PRESIDENT OF NIAGARA RISES -DANIEL REY
Dan Rey is the Safety and Training Coordinator for Niagara County. Although he has volunteered in many ways through the years, he strongly believes in the new Niagara Rises mission, which includes the entire County. He has moved away from Western New York twice only to return to his home. He believes that advocating for worthy groups and then having those same groups, help others is a truly Noble endeavor. He is proud to call Niagara County his home, and welcomes new members and their talents to Niagara Rises.​
TREASURER OF NIAGARA RISES - BECKY MARCHETTI
Becky Marchetti is the Loan Manager and Marketing Manager of Encompass Niagara FCU. She has worked on several benefits, events and volunteer groups locally, joining Niagara Rises in 2012 and serving as past President and Secretary and current Treasurer. "I am a part of this group because I feel we live in one of the most beautiful places in the world and it has unlimited potential if our citizens can work together to improve it. I believe our mission and pay it forward mentality will have a positive impact on our community."
SECRETARY OF NIAGARA RISES - DANIELLE BEVACQUA
Danielle is the owner of Dare To Dream Printing and Design. Prior to opening up her own business she worked with Greater Niagara Newspapers for almost 10 years. Danielle was active with ABWA - American Woman's Business Association raising money for local charities and was quite involved until she started to raise her children. She is the mother of 2 beautiful little girls, who are her pride and joy! After, her children became a little older Danielle felt the need to get back to being involved with community organization's and joined Niagara Rises. She is excited to be a part of such a wonderful organization, who's new mission statement opens possibilities to all of Niagara County.
Frank Croisdale was born and raised in Niagara Falls New York. After college, he returned to the area and began working in the tourism industry. For the past 15 years he has been the Director of Tourism for the Hilton Fallsview hotel in Niagara Falls, Ontario. For 13 years, Frank was a columnist and contributing editor for the Niagara Falls Reporter. In 2004, he wrote the best-selling book Buffalo Soul Lifters.
In 2007, Frank founded an organization that would become Niagara Rises, Incorporated.
In 2014, Frank launched the Circle the Wagons for Darryl Talley Go Fund Me initiative. It became the single largest grossing campaign for a professional athlete in history, raising over $153,000. Mr. Talley credits the outpouring of money and love as "Saving my life." Mr. Croisdale has appeared nationally with Joe Scarborough on MSNBC. He also created the board game Go Figure and founded the National Send a Handwritten Letter Day holiday. He is the proud father to two sons, Zachary and Ryan.​